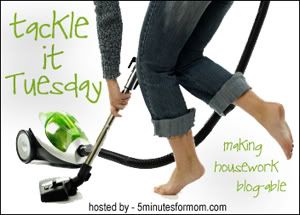 I am making dishcloths for some upcoming gifts, I've gotten 3 and a half done. I have finished the 4th last night but I kept having to stop and watch the US gymnasts win the Bronze!!!
Laundry, practice, laundry, practice...
My Garden needs some attention & today is our only day without rain. It's gonna be muddy out there though!
I need to empty, reload, run, & empty the dishwasher too. I really just dislike hand washing ;-P

The list is short and sweet because I think we are running to town today (hehehe) I think we need to buy a circuit breaker, guy stuff!!!!

Check out what others are tackling today
here
Stumble It!