What's on your Holiday Calendar
I am taking off many shopping trips! Thanks to my sister the largest chunk of my shopping is DONE!!! We were buying one big family gift this year & it quiet possibly could have taken multiple trips to different places to have found it, so whew!
I have also accumulated a large number of the "other" stuff. Stocking stuffers, small gifts (thank you obnoxious fund raisers), and everything else I need is either undecided (translate = we draw names so I have no idea who I'm giving things too yet) or planned for future trips. So we'll go Black Friday, just because it puts us in the mood, and I'll take the kids once, but I'm hoping to avoid making any SPECIAL trips!
As far as actual dates my calendar is filling up quickly. It's been like that for a week already! This week was wedding, cleaning, work, cooking, work, meeting, cleaning, award banquet for football, work, turkey party, youth group meeting, opening day of hunting, cleaning & cooking LOL!
Next week looks just as busy, with some different evening activities (including Pastor coming over for a visit). But mostly just getting things in order here for our 2 Thanksgiving dinners. I'm going to have my kids friends over for their birthdays, thats 2 more days filled! Simple stuff though cake, play, treats. They wanted big parties, but we are going to see the Rockettes Christmas Spectacular instead. We're doing that Sunday, so I'll let you know how it goes!!! My Mom & I are taking the kids, hubby will hopefully be out shooting a deer. Our freezer is looking a little bare, LOL!
I do need to schedule some creative time, I'd like to make some gifts for my exchanges. I have several UFOs that were intended to be gifts, all I have to do is finish them!!!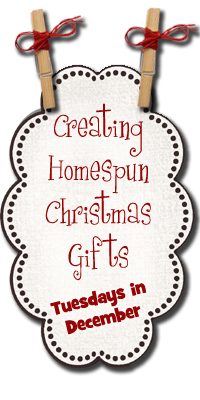 Stumble It!